11/14/07
Filed under:
General
Posted by: Joe @ 5:46 pm
So these basketball pics were among some contributed by Ida & Dick Lenz. A couple of faces have been identified, but it would be helpful to know a few more and maybe some years these might have been taken. Any of them from the city championship team of 1957 or the undefeated team of 1952? Seems the Pop House basketball teams were pretty good, having won about a dozen championships of one sort or another over the years. Take another look at the blog entry "Congratulations" dated 6/26/07 too. Thanks. BTW… you can right click on these, save them, and enlarge them in your photo viewer.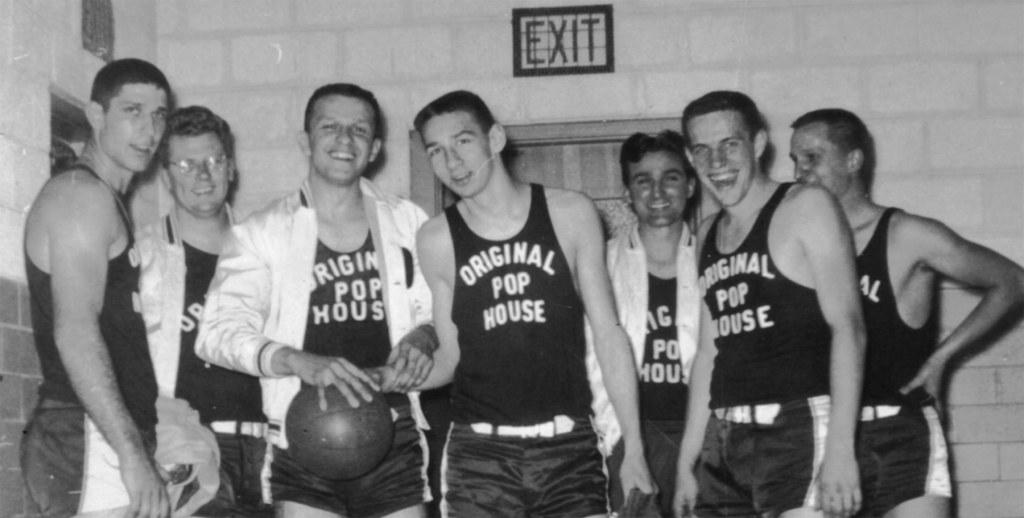 #1
Is that Vince on the left? Is Bill Watson in there? What about the guy with the glasses?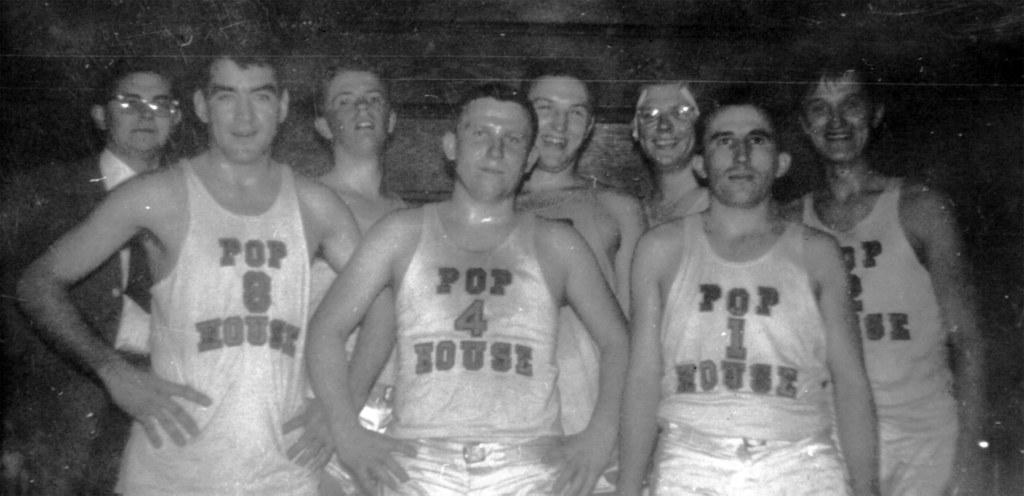 #2
Everett Haskell is front right. Is one of them Bill Merkle?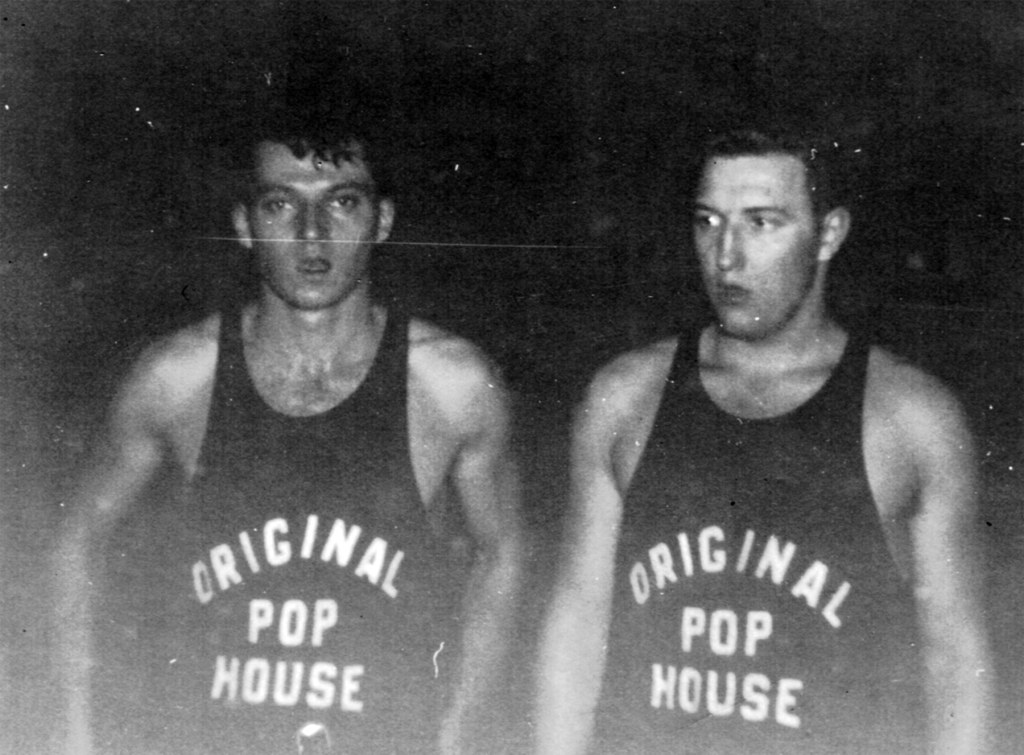 #3
Looks like E.J. Mauel on the left. Who's the other guy?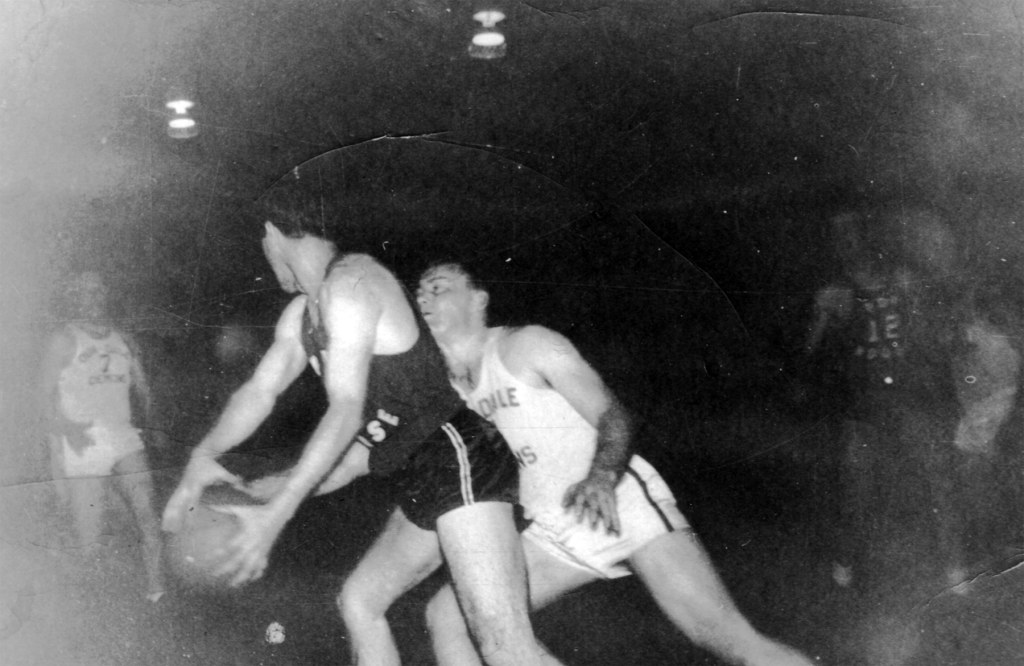 #4
An action shot. Who is the opposing team… (something) DALE DEMONS?