04/11/07
I viewed a videotape of a Beloit Access Television series called Builders of Beloit produced by the Beloit Historical Society with interviewer Bill Guelzow, who had owned Bredeson's downtown.. This particular hour-long program featured none other than George Stankewitz. Bill interviewed George about his family, his distinguished military service, his tenure in local politics, and of course the Pop House. Bill and George showed a number of photographs of the Pop House interior/exterior, events, parades, sports teams, etc. that I've been trying to locate. These are in addition to the photos I've already received from Vince Stankewitz and others. The program was directed by Carl Balson. The date on the VHS tape label is 1994 which can't be right, as George passed on in 1991. The program looks as though it could have been produced any time between 1975 and 1990. I may have what appears to be a copy of the notes Bill and George used for the interview. The notes have numbered descriptions of photographs that appear to be the same ones used on the program and are the ones I'm trying to find. The photos may still be somewhere with the original notes. If anyone remembers this broadcast and knows the whereabouts of the photos used on this local TV program, please contact me.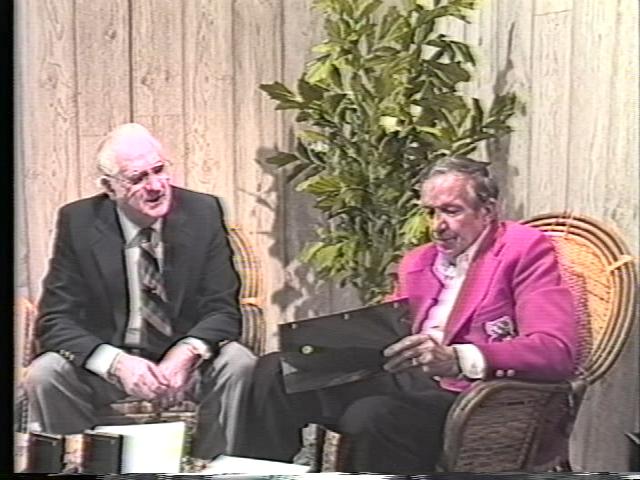 (Bill Guelzow interviewing George on Builders of Beloit)

04/01/07
As you can see, I totally screwed up this blog entry which listed many of the musical acts to perfrom at the Pop House over the years. I was attempting to add some new links to it. I will try to restore it sometime in the near future. Sorry.