01/31/07
Jerry Cadwell contacted me a while back. Back in the 60's, he was drummer and vocalist with "The Marvelous Marauders," a 7-piece blue-eyed soul group from Minnesota patterned much after "The Fabulous Flippers." The Marvelous Marauders played at The Pop House in March 1967. Jerry said this blog site brought back memories of touring, rockin', and visiting places like Beloit. He remembers that the Pop House was jammed to the ceiling and it was hot for a March night. Tell me if you remember that night.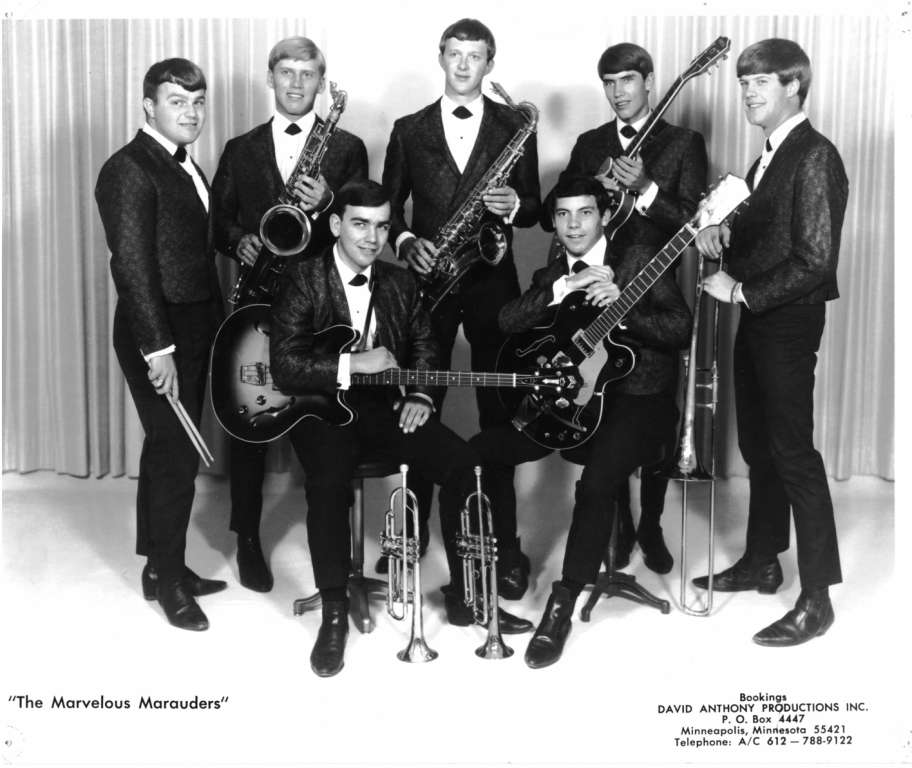 (Photo courtesy of Stankewitz collection)
In this 1966 publicity shot, Jerry is standing on the left. He may get back to me to identify the others, but in the meantime we can read more about the history of the band and who-might-be-who in this picture at The Marvelous Marauders Official Web Site. In 2005, the band was inducted into the Minnesota Rock & Country Hall of Fame .
01/23/07
I had the pleasure of corresponding with Iowa rocker Layton Zbnornik. If that name doesn't ring a bell, then maybe you remember his performance name, Jerry Martin. In the spring of 1957, when he was just 16, Zbornik and his band (Jerry Martin & the Sounds) went into Fredlo Studios in Davenport, Iowa to cut "Janet/Lovely One" on the Fredlo label. It's been documented as Iowa's first rock 'n roll record.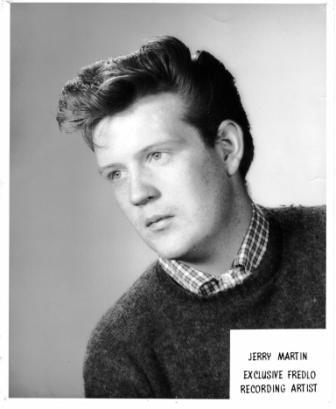 (Photo courtesy of Stankewitz family and Layton Zbornik)
Jerry (Layton) remembers playing at the Pop House several times. "It was a great place, and the owners were the greatest guys. The kids were a great audience, and I loved to play there," he said. "The Pophouse was one of my finest memories. Not because it was the biggest venue I ever appeared at, because it wasn't, but it had a spirit all it's own. I really loved that place. I once had a Pophouse jacket, but I wore it out. If I recall it was red with white lettering."
In fact, Jerry Martin might have been the first live rock 'n roll act that George hired to play there. This photo below was taken of Jerry performing at the Pop House, probably in 1958. Jerry said that being a solo act, many times he simply worked with a pick-up group from the area, and this was one of those gigs. "There was never a group called the Sounds until the group I have now," he said. "I just made that up for my Fredlo release as we thought it would sound better." Judging by the packed house, Jerry Martin and his band must have been a big hit.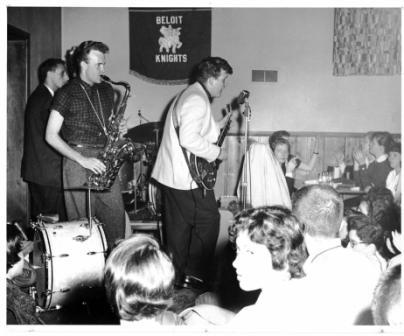 (Photo courtesy of Stankewitz family and Layton Zbornik)
In 1998, Jerry Martin & the Sounds were inducted into the Iowa Rock' n Roll Music Association's Hall of Fame . The band is still rockin' today. For a peek, click here, where info about a Jerry Martin CD is available. If you remember hearing Jerry at the Pop House, or have other information about the show, please share a comment.
01/16/07
OK, so I finally checked a couple of old Polk City Directories at the Beloit Public Library to confirm what other establishments were located around the Pop House. This is how it looked in 1960…
The Club Pop House was at 863 5th St. Further south on 5th St was Parker School. Fifth Street wasn't much wider than an alley that ran next to the C&NW railroad tracks, so there were no other noteworthy business fronts along that stretch.
The closest major intersection to the Pop House was Portland Ave and 4th St. On the four corners were:
SW - Tompkins Ice Cream Shop (860 4th St) (Thanks to my dad, Nick, who remembered this too.)
SE - Endthoff's Standard Gas Station (863 4th St)
NW - Smith Rexall Drugs (900 4th St)
NE - Nick's Drive-In Cleaners (903 4th St)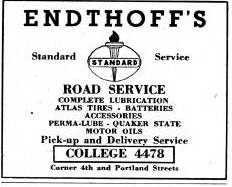 (Beloit Telephone Book 1952 - Beloit Historical Society)
Other businesses on 4th Street at that time included Vic Hanson & Sons Auto Showroom which by 1968 had expanded into the property that was once Tompkins Ice Cream. My friend, Steve Kinzer, used to work part time at the Kroger Supermarket just south of Hanson's. Across 4th street from Kroger was the Clark Gas Station and Helm's Typewriter Company. The Rexall drug store had been replaced by George Webb Hamburger Parlor and Tilley's Pizza by the late 1960's.
The Directory listed 154 Portland Ave property owners as Vince Stankewitz (George's father) in 1960 and George Stankewitz in 1967. This was the site of the original Stankewitz family corner grocery store. The old Pop House Sporting Goods store was located at 158 Portland. Addresses 159-161 were listed as vacant. A little further west, up the hill just across the tracks, was the Parker School kindergarten. Vince's Sport Shop (George's brother) moved around some… 158 Portland (1960), 415 E. Grand (1964), and 219 State St (1967).
There you have it. If you have any memories, photos, or ads of these or other surrounding businesses, please leave a comment. Thanks.
I heard from former WGEZ radio personality Bob Gregory last week. I had an autographed picture of Bob that he identified as his 1955 Beloit Catholic High School graduation photo. He was with WGEZ until 1961 when he got into television at WREX in Rockford. Most recently he anchored "Skytrack Weather" for WTHR in Indianapolis until he semi-retired in 2000. Bob did remember hosting a "Teen Dance Party" in Beloit, but he was unsure if it was at the Pop House. He's looking around for possible supporting evidence.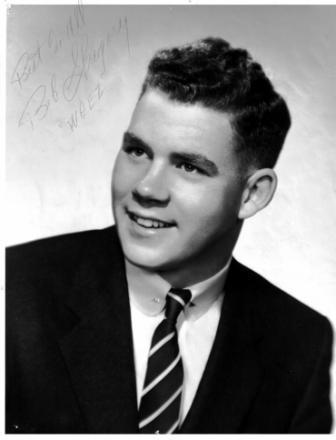 (Photo courtesy of Stankewitz family)
Bob also passed along a comment from his sister Mary (BCHS 1964):
"Oh, of course I remember the Pop House! My friends and I hung out there a lot when we were in high school. They used to have music in the back patio, sometimes bands on the weekends. Great hamburgers, or at least we thought so. Every night we went out somewhere, I think we would at least stop by there to see who was there. Lots of kids would hang out in the parking lot. Many fond memories. I look back upon that as a positive place for young people to hang out.
I remember the owner, (George) Stankewitz. …big guy, dark hair, nice man, had rules, and stuck to them. He was respected by the kids. One of the worst things that could happen to you at that time, was to break the rules or get into trouble with him and get "kicked out of the Pop House." And of course, everyone would know it. Horrors!!!! I don't know if Buzz (Gunderson) worked there or not. Maybe. I could pass this along to the BCHS group if you like."
Thanks, Bob and Mary. Hope to hear more from you.
By the way… for a list of all BCHS alumni, see: http://www.beloitcatholichigh.com/ and click on Alumni Directory. Don't know if there's an equivalent listing for BMHS — probably would be way too long. The official BMHS site is: http://www.sdb.k12.wi.us/ .