08/30/07
The name of George Stankewitz will be added to the Beloit Historical Society's Hall of Fame, according to a Beloit Daily News article by Bill Behling published on August 29. The honor will be bestowed on Sunday, September 16, 2007 at 2:00 p.m. on the grounds of the Society's Lincoln Center on Hackett Street. George's name is among five deceased Beloit residents receiving such recognition this time around.
Behling writes that "George Russell Stankewitz was known to his wide circle of friends as 'Honest,' a nickname that he earned in dealing with people. A decorated World War II veteran, he owned the former Pop House, a gathering place for young people in the '40s through the '60s that later was renamed the Alumni House. He served on the Rock County Board and the Beloit board of education. He was born in Beloit in 1923 and died in 1991."
We knew George as a terrific guy who ran a great establishment for us to meet friends, have some good fun, and listen to some cool music.
08/23/07
Dr. Bill Fitzgerald (BCH '71) sent me some snapshots from 1973, the year Club Pop House finally closed. The Beloit Daily News reported that George fought the trend for almost thirty years, but finally decided it was time to get a liquor license for the Club in the fall of 1972. According to Bill, George would bring out the booze, check I.D.s and keep out the kids on certain weekends after the 18-year old drinking law caused him to lose many of the Pop House alumni to the Dal House and other taverns.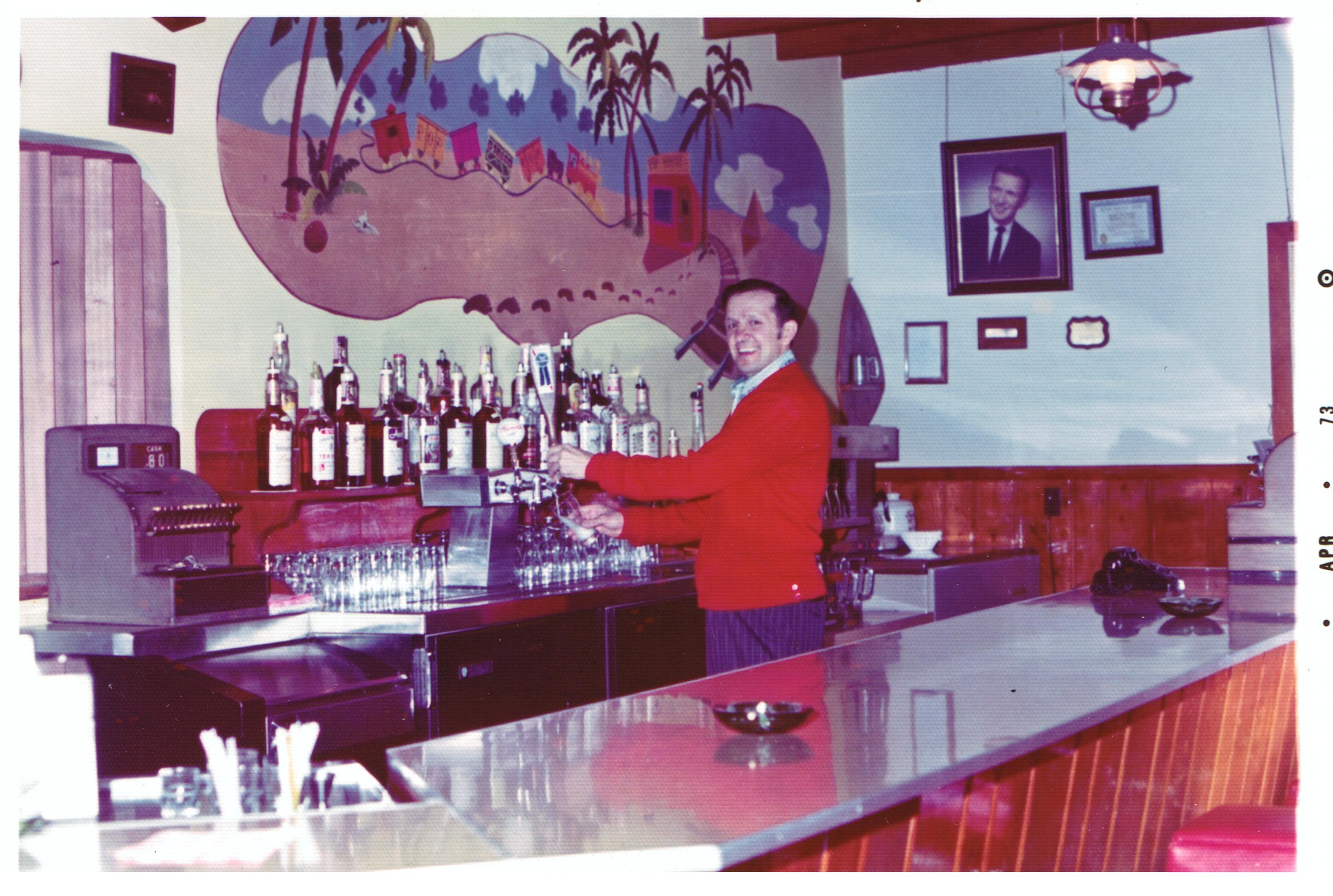 "Bartender George" in 1973.
(Courtesy of Dr. William Fitzgerald)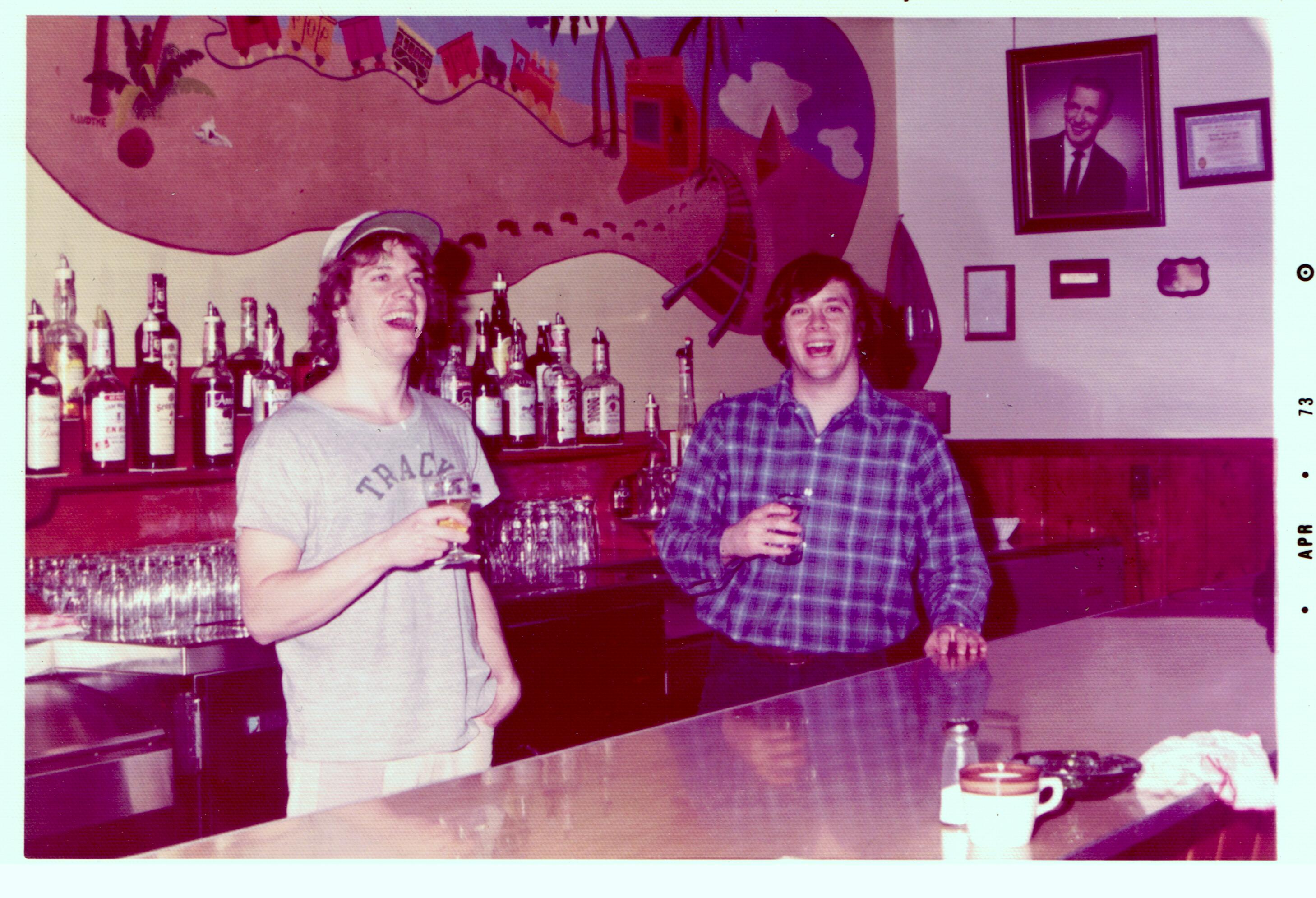 Other bartenders (or perhaps they were just sneaking a couple of beers for the photographer) were Mike and D.J. Masterson.
(Courtesy of Dr. William Fitzgerald)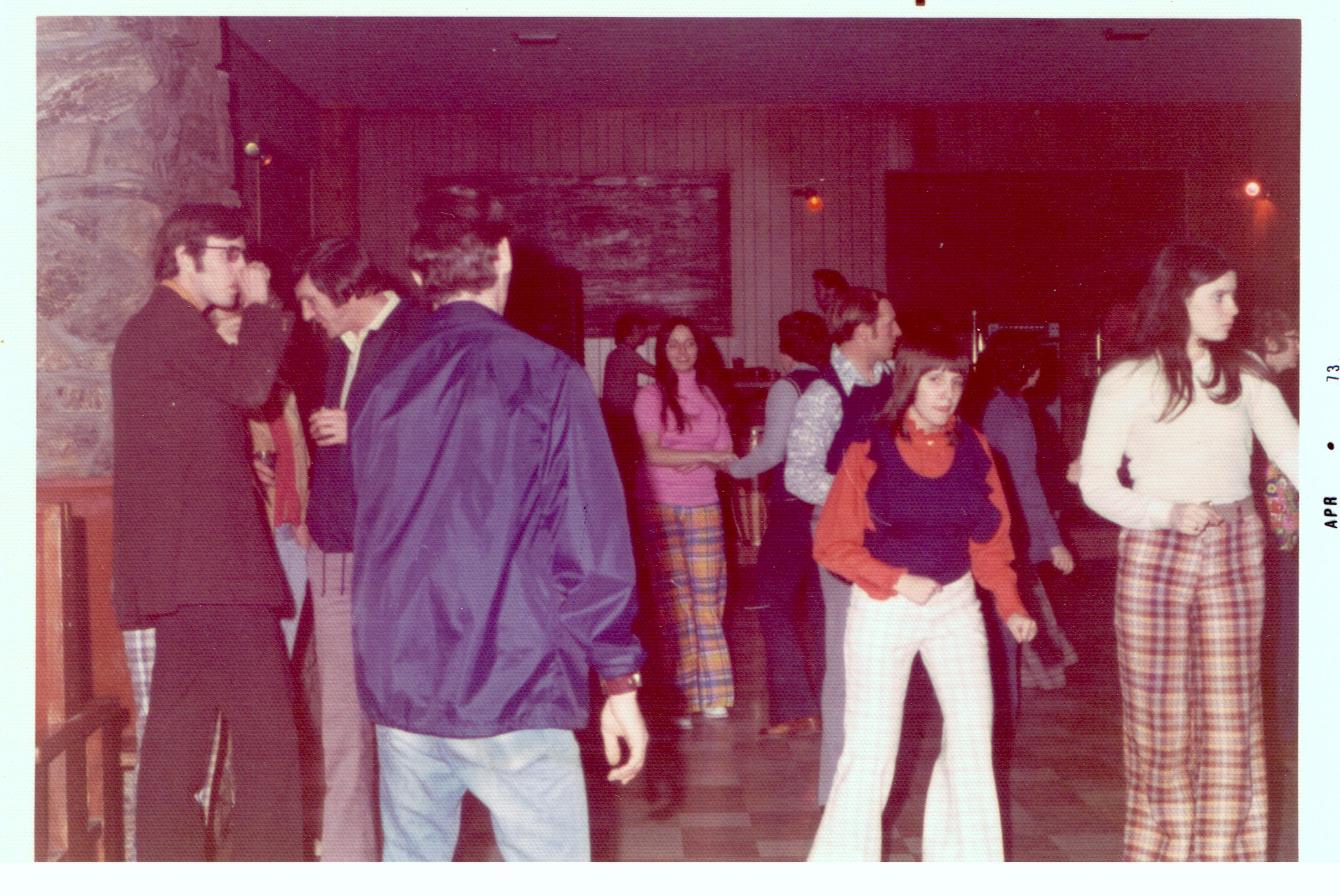 (Courtesy of Dr. William Fitzgerald)
Fashion trends in 1973 were quite colorful. As Bill commented, "Nice pants, girls!" The band playing at this dance was "CrossWind." (I know that from another snapshot not included here.) If you were there that night or know about the band, please drop me a line. Not sure if this was the last dance held at the Pop House. Another source told me that the last dance featured Dave Major & the Minors. If anyone can verify that, I'd like to know.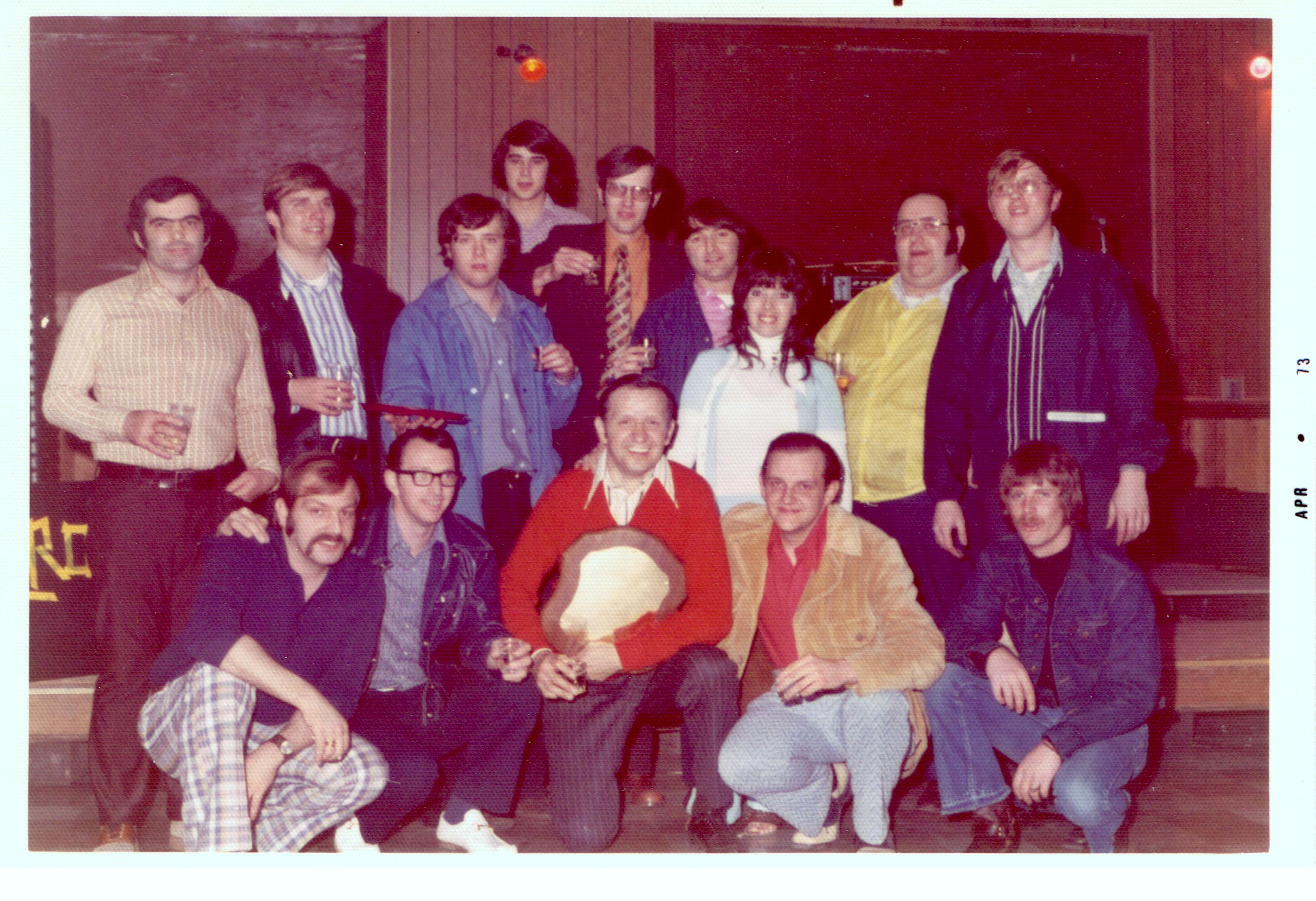 (Courtesy of Dr. William Fitzgerald)
In April of 1973, George sold the business and announced that he was retiring. This group shot must have been taken after a presentation of the plaque which George is holding. I see Tom Roehl (standing second from left) and Bruce Rudolph (lower right) in the picture, but I don't recognize others. Can you help me out? Also, do you know what happened to the plaque or what was printed on it?