12/13/06
Filed under:
General
Posted by: Joe @ 12:16 pm
About a month ago, Mike Matheson and I met with Dave Hernandez. We were joined by Dave's brother Jim and the four of us spent the better part of a day reminiscing about the 60's/70's southern Wisconsin music scene. All fine musicians, Dave, Jim and Mike were deeply involved with music during that time. Later that evening, Dave took us to a bar in Beloit where we saw Lance Massey (formerly of the Beau Gentry) performing with a pickup band. A good time was had by all.
I've already mentioned one band that Dave formed, the Chevelles, in a previous post with some information provided by band member Tom Chekouras. While still in high school, the Chevelles performed at the Pop House in 1965-66. One of Jim's bands around 1966-67, the Marauders, was a Beloit favorite and I remember hearing them many times when my own band (No Left Turns) wasn't performing somewhere. Here are just a few more of the bands that featured one or both of the Hernandez brothers.
In 1967 Dave's band, the Denims, performed all around the Stateline area. In addition to the Pop House, two popular music venues at that time were the "Record Bandstand" dances held at the Rock and Walworth County fairgrounds located in Janesville and in Elkhorn. I've seen a schedule from 1967 that shows the Denims played in Elkhorn on October 21, the same night the Esquires were performing in Janesville. (No Left Turns played in Janesville the following weekend.). Admission was usually $1.25 and some dances featured light shows by Flower Power & Light Company. Denims drummer, Jeff Grob, went on to play with a band called Looking Glass who recorded the hit song, "Brandy (You're a Fine Girl)."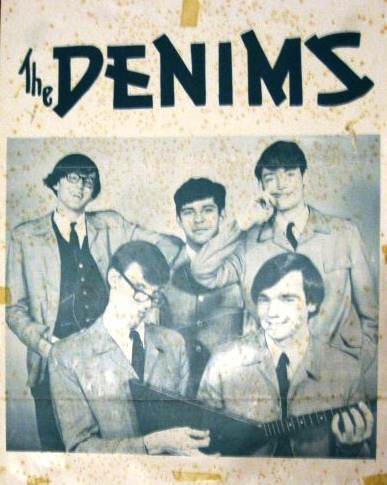 The Denims
Standing: Jeff Grob, Dave Hernandez, Bob Duncan
Front: Mike Costerison, Bob Slawson
(Poster courtesy of Dave Hernandez)

A band that was an outgrowth of the Marauders, the Village Gate featured both Dave and Jim. While they may not have played the Pop House, the Village Gate could be heard at dances around the area during 1968.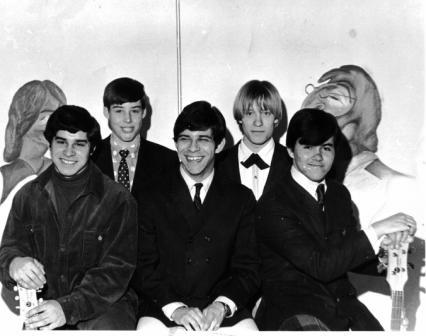 The Village Gate
L-to-R: Jim Hernandez, Bob Van Oss, Dave Hernandez, Ron Kinsey, Victor "Chico" Johnson
(Photo courtesy of Dave Hernandez)

In 1973, not too long before George closed the Pop House, Dave had a band called Tramp that performed there. Dave told me that Tramp also opened a show one night for the Mob at the Waverly Ballroom.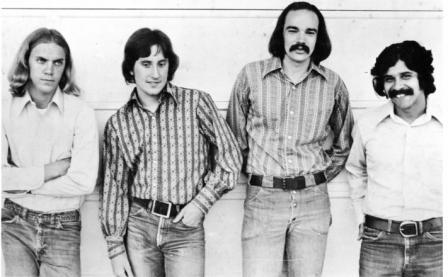 Tramp
L-to-R: Steve Marks, Matt Goodwin, Bob Slawson, Dave Hernandez
(Photo courtesy of Dave Hernandez)

By the end of 1973, Dave and Jim had teamed up again in a four-piece group with a recognizable name… The Hernandez Brothers Band.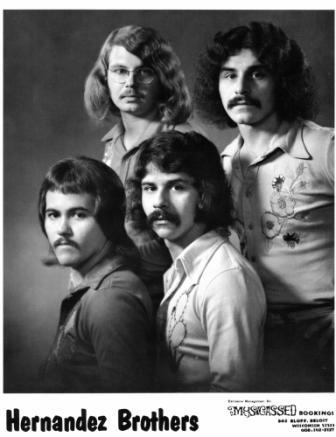 Standing: Jim Gregus, Jim Hernandez
Front: Victor "Chico" Johnson, Dave Hernandez
(Photo courtesy of Dave Hernandez)
Many thanks to Dave and Jim for providing these memories. Don't forget to let me hear your stories about the Pop House.