03/21/08
Well it's officially spring, though you'd never know it by today's weather. We're into March Madness(R) and "bracket fever." Also, baseball season is right around the corner. To celebrate, I've put together another Pop House softball team photo gallery. This group of "Whoozdis?" pictures haven't been published previously on the blog and won't be included in the book. There are many teams and faces to identify, so have a good time!
P.S. The web site has been migrated to a new server and I'm getting used to some new software. It may be a few days to a week before I can moderate your comments on this, so please be patient.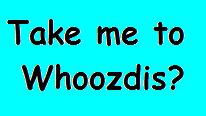 03/01/08
Gary Myers, author of Do You Hear That Beat and On That Wisconsin Beat, was interviewed by Stan Milam on Janesville's WCLO 1230 AM radio on Tuesday, March 4 at 11:00 a.m. Both DYHTB and OTWB describe Wisconsin bands from the 1950s and 1960s who made their mark by recording one or more 45rpm singles. More than 350 bands are covered including a number of them who performed at the Pop House such as Mic's Masters, the Beau Gentry, the KnighTranes, etc. More information about the books and how to buy them can be found on Gary's web site: http://home.earthlink.net/~gem777/.



I have both of Gary's books and they are filled with information that would interest local music fans.
The interview may be downloaded at as a Podcast or an MP3 from the WCLO "Stan Milam Show Archives" at: http://wclo.com/podcasts/stan-milam-show/2008/mar/. The audio file is available now from that site. Thanks to Gary for mentioning my book about Beloit's Club Pop House to be published in May.
Comments Off