02/21/08
Last month I was contacted by Janesville Gazette reporter Cathy Idzerda who came across the Pop House Blog while she was researching the answer to a question submitted by a reader. The question pertained to a music venue called "The Meadow." The Meadow was a psychedelic environment created mainly on weekends inside the old Ace Hi Roller rink on West Court Street in Janesville. The owners brought in many fine bands from around the Midwest, some of whom are mentioned in the following article that appeared in the January 13, 2008 issue of the Gazette. Some of the other bands I heard at the Meadow in 1968 were the Cryan' Shames (Sugar and Spice) and the Robbs (Race with the Wind), both of whom had performed at the Pop House years earlier. The Robbs, from the Milwaukee area, played as Dee Robb & the Starliners (and then as Dee Robb & the Robbins) in the early 1960s. The Cryan' Shames were at the Pop House in 1966. During the summer of 1968 my band, Volume One, played at both the Pop House and the Meadow. Unfortunately, there were no photos of Volume One. :(

(Courtesy of the Janesville Gazette)
02/14/08
As it happens there were a number of photos that didn't make it into the final version of the book. Here are a few that I hope you'll enjoy seeing. Feel free to comment on any or all of them…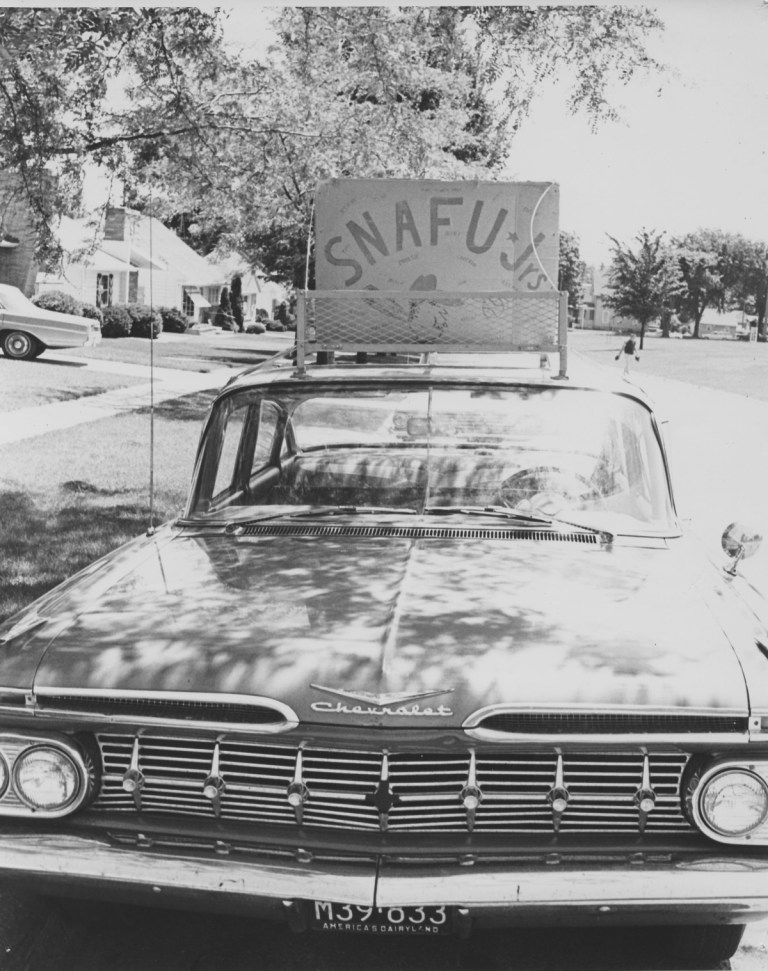 (Pop House Collection)
This must have been one of the summer softball team cars getting ready for the big tournament parade. It's a Chevrolet (looks like about 1959) with a roof rack holding a sign for the SANFU Jrs. Some of the names written on the sign that I could make out on the original photo are Kerm, Mitch, Saverio, and Pavish. Sounds more like a law firm than a softball team! Anyone know what year the SNAFU Jr's played?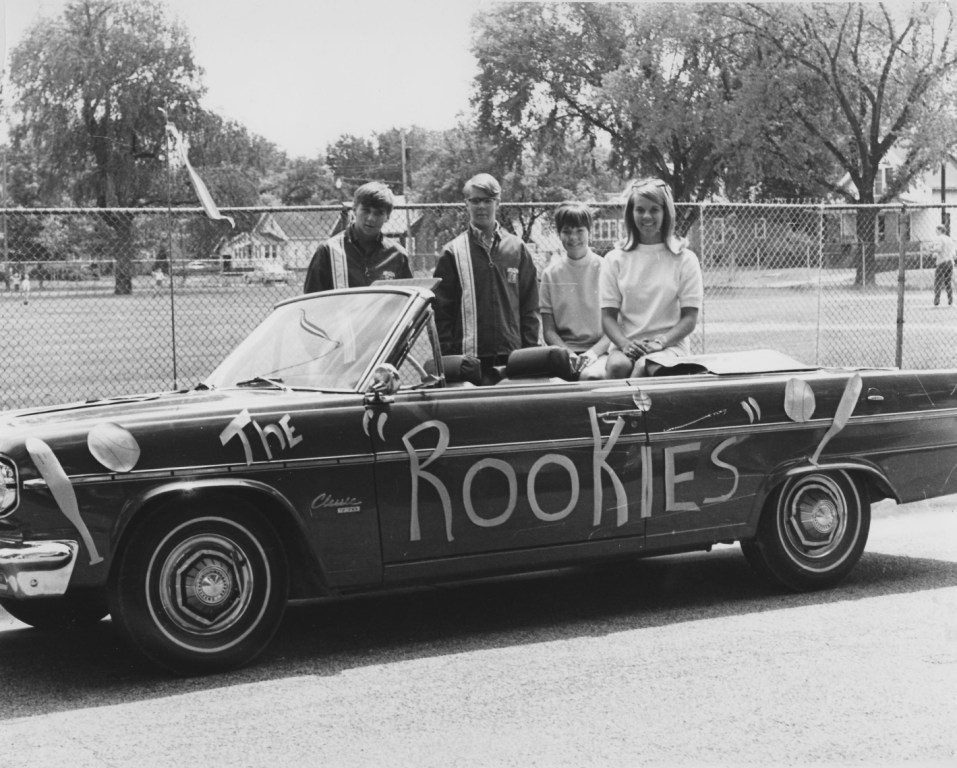 (Pop House Collection)
Looks like the Rookies captain and limo driver posing with Sandy Thorpe and another tournament court member after parading to the playing field. This must have been around 1970. Is that Dave Hanson on the left, and are those Pop House jackets they're wearing?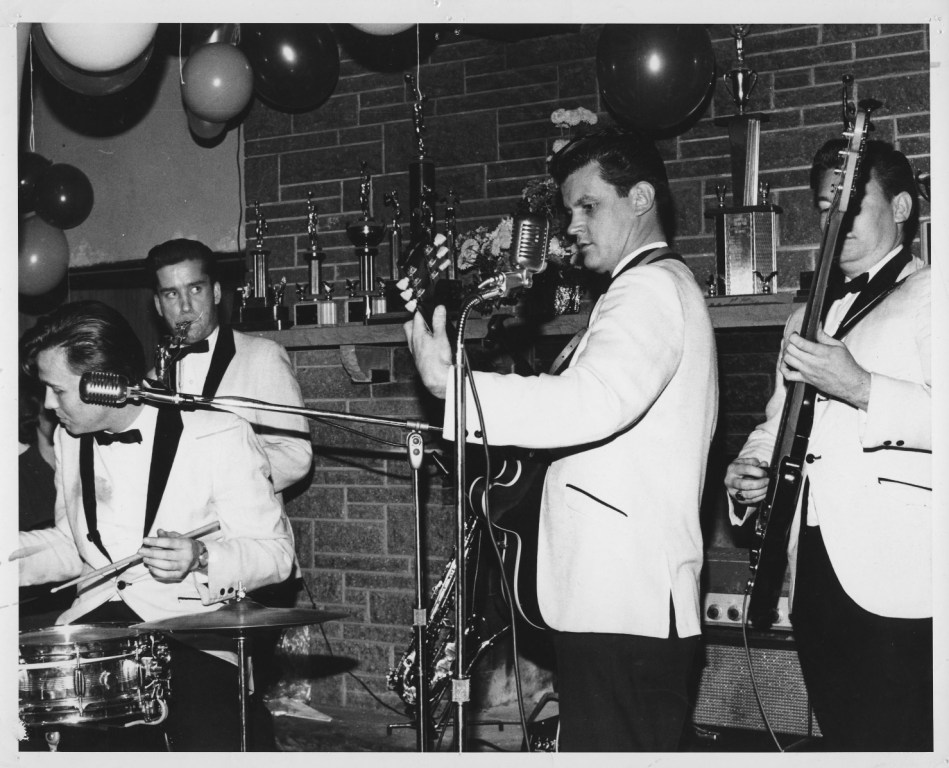 (Pop House Collection)
I'm pretty sure this band is playing for a Chili Festival sometime before the ballroom was built, 1959-1963 era. The only clue I had is that they were booked from the Al Schultz Booking Agency out of Waukegan, Illinois. Even remaining associates of that agency couldn't remember the name of the band. Anyone recognize them?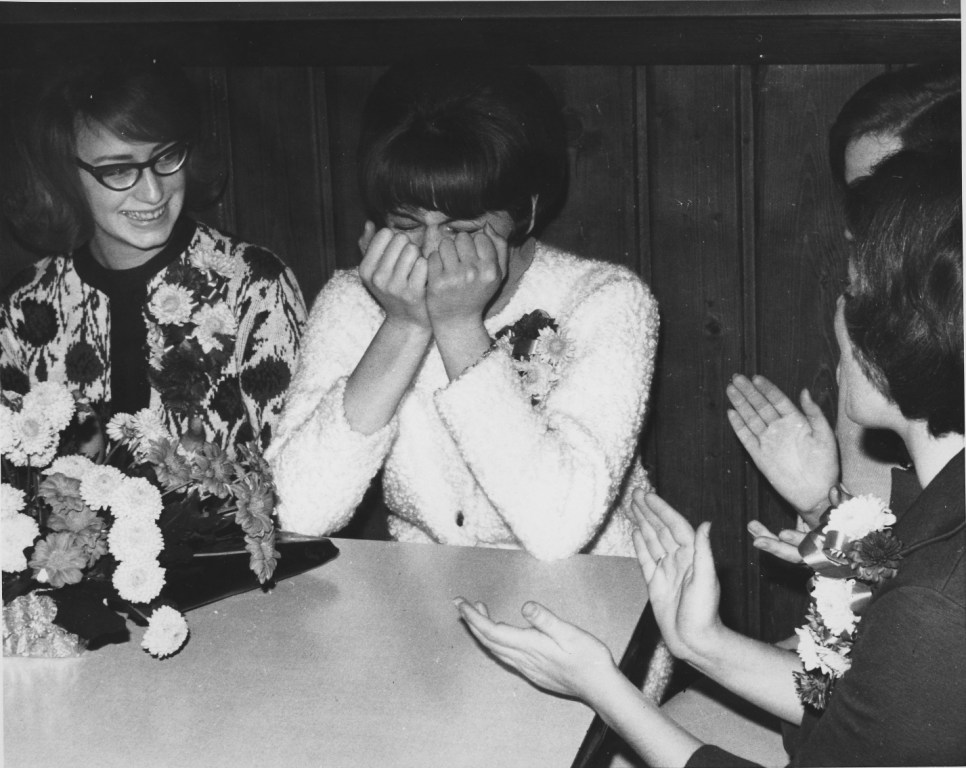 (Pop House Collection)
And speaking of Chili Festivals, this one was a bit of a mystery until just a couple weeks ago. Last fall someone at The Mouse identified the young lady on the left as Chris Witlich — don't know if I have that spellling correct. Couldn't tell who was behind the hands until Patti and Bob Harrer sent me the next photo recently…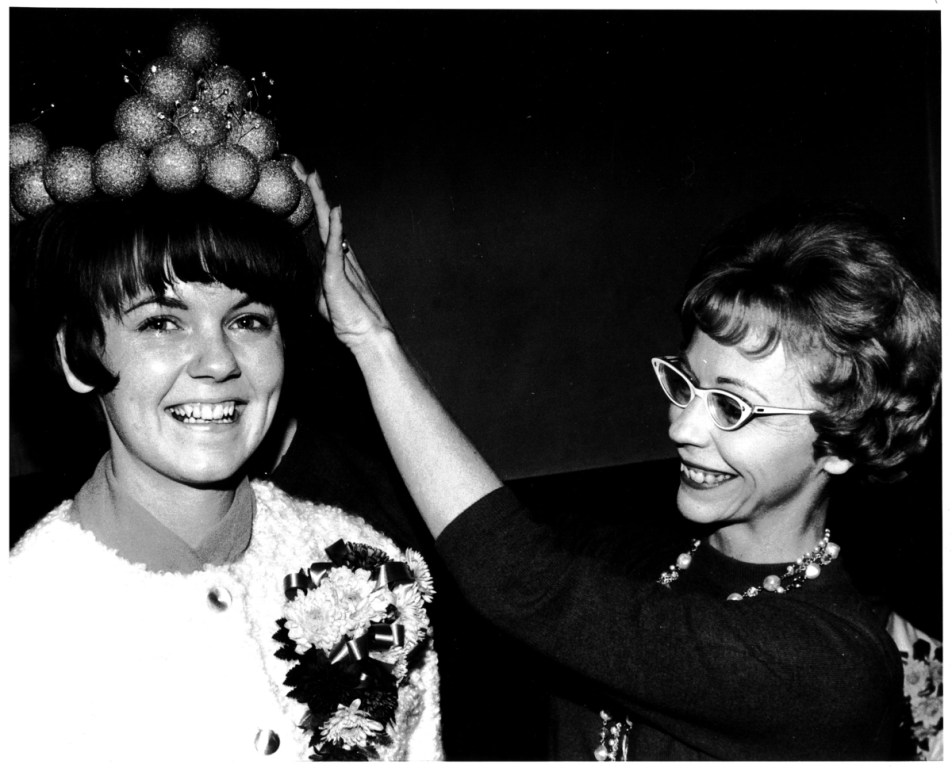 (Courtesy of Patti and Bob Harrer)
It's the 1964 Chili Queen, Patti Choudoir! Easy enough to figure out now from the sweater, corsage, and hairstyle. But who is the dignitary performing the coronation? Thanks for the photo, Bob and Patti.
Well, that's it for now. BTW… happy Valentine's Day to everyone.