06/26/07
Filed under:
General
Posted by: Joe @ 8:32 am
Congratulations to Vince Stankewitz for being inducted into the Beloit Sports Hall of Fame for his life-long achievements in Beloit area sports. An article appeared in the Beloit Daily News online edition (June 15, 2007) that described the highlights of his career. (My mother also sent me the clipping from the paper edition.) I had briefly mentioned Vince's success in golf and basketball in a previous blog entry. Vince, of course, is George's brother and was a fixture at the Pop House. He also owned the Sport Shop. Way to go, Vince!
Here's a photo of a Pop House basketball team from around the 1950's. Second from the right in the back row is Vince. That's "coach" George in the lower right. In the photo are (back row) Bob "E.J." Mauel, Carl Feldon, John "Ringer" Madden, Vince, "Goose" Tamulis; (middle row) Buzz Gunderson, Everett Haskell; (front row) Clarence Knutson, Rog (?), George.
If you remember these guys, leave a comment. Thanks.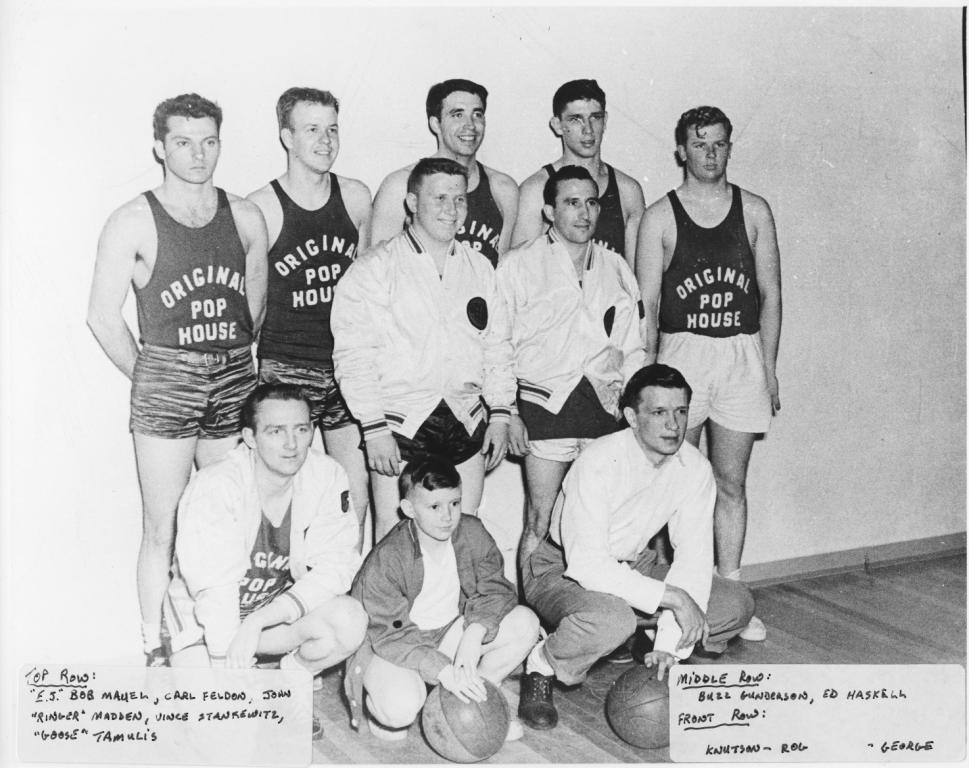 (Photo courtesy of Beloit College Archives)