07/25/07
Filed under:
General
Posted by: Joe @ 2:26 pm
Howdy friends… I heard from Michele (Chekouras) Pizza and from Kay (Cipra) Tyler that Arlene (Nuciforo) Summers had a copy of this photo featuring Johnny Tillotson (Poetry in Motion; Talk Back Trembling Lips) performing on the Pop House patio. You can see Arlene seated in the front row among the totally enrapt audience. I heard from Johnny a few months ago who was still touring and performing in Australia at the time. (His web site is: http://www.johnnytillotson.com/).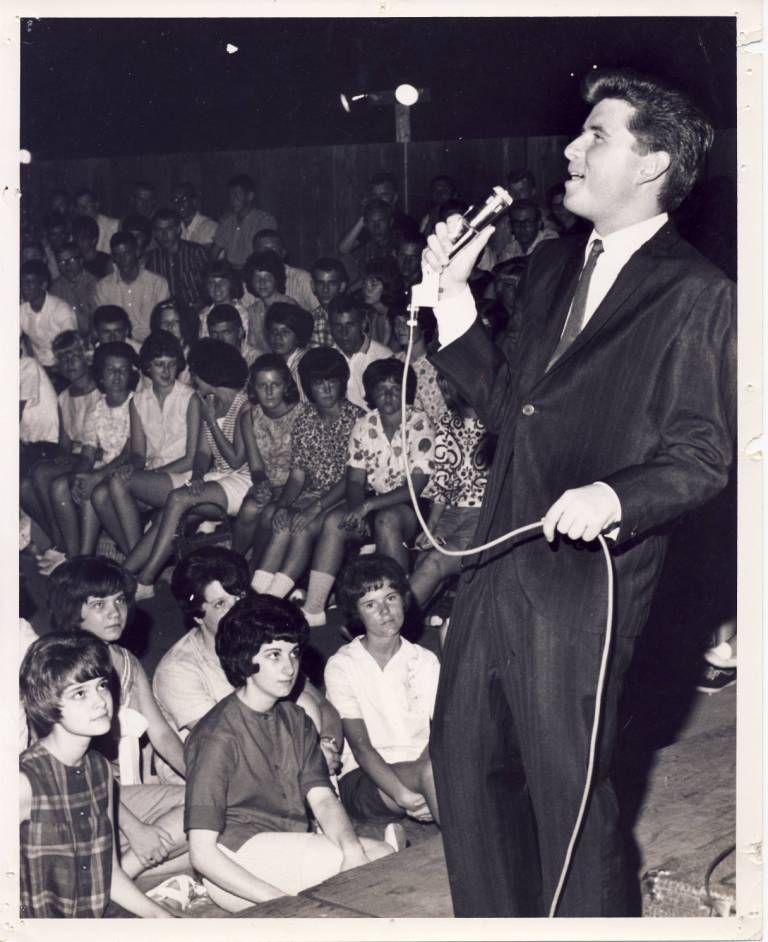 (Photo courtesy of Stankewitz Pop House collection)
If you were in the audience and remember this show, please leave a comment… especially if you can tell me what year this is. Thanks and be sure to check the latest comments on past blog entries. Keep 'em coming. I try to review them at least once a week for posting.
Stay tuned for more memories in the coming weeks from photos submitted by Bob Harrer and Dr. Bill Fitzgerald among others. I hope to have my research completed and this book ready for publication sometime in early 2008. Let's keep our fingers crossed.