10/17/08
Filed under:
General
Posted by: Joe @ 4:09 pm
My apologies for not keeping up with the Pop House blog well as I should have been, but other projects and life in general have taken up much of my time lately.
I did want to give a shout-out to Bill Watson who recently was inducted into the Beloit Historical Society's Sports Hall of Fame. Bill was a member of the 1953 Beloit High School graduating class and was a four-sport letter winner his senior year there. Many Beloit citizens know Bill from his long tenure in Beloit city government. I think there are a few folks who still remember Bill from his Pop House basketball days too. Here he is posing wih teammates Vince and George Stankewiz, Don "Goose" Tamulis, and Bill "Ace" Hanewall, among others.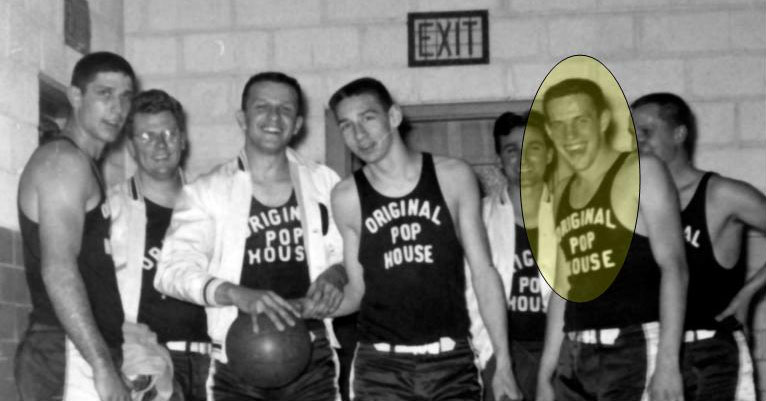 (Pop House Collection)
Also meant to introduce everyone to the guy who invented the "three colors" of Pop House French Fries, Coach Carl Nelson. Coach Nelson was at the Suds Pop House reunion back in June. I was pleased to meet and chat with him. He handed me a napkin on which he'd written "Desert Tan, Sunset Red, and Golden Brown," asking if I knew the significance of those words. Coach shared his story with me that when he was a Pop House grillman long ago, he was the one responsible for naming the fries so colorfully. Nelson who was Beloit High basketball and football coach in the late 1940's where he coached Gene Knutson before becoming head football coach at Beloit College in the early 1950s. Here he is at the reunion…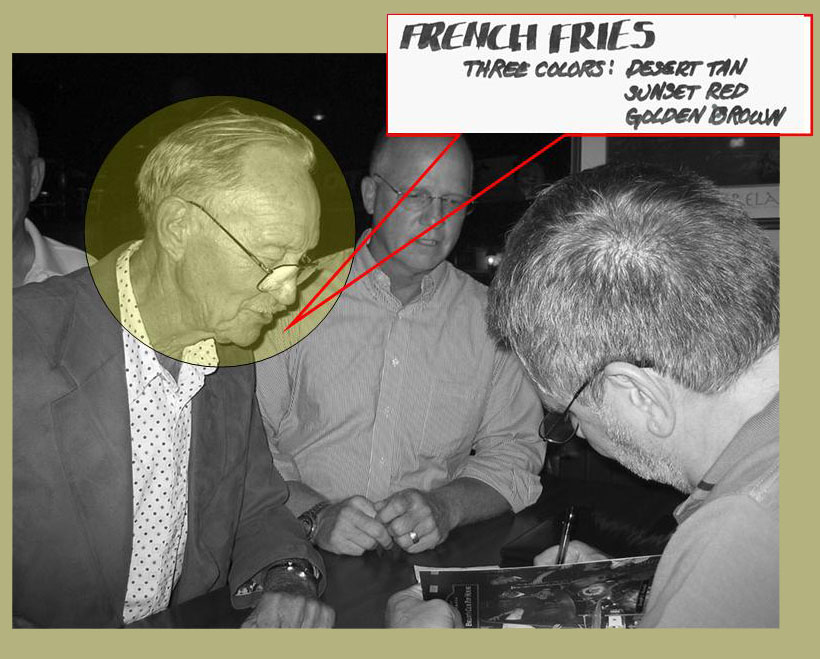 (June 7, 2008)
Thanks for your continued interest!