05/25/06
Filed under:
General
Posted by: Joe @ 9:27 pm
Many of us remember George Stankewitz, owner and operator of the Pop House Club on Third Street, near the tracks at the bottom of the Portland Avenue hill. Remembering George with fondness or not, may depend on whether you were ever kicked out of the club for various reasons. I never interacted much with George myself, though I certainly respected him.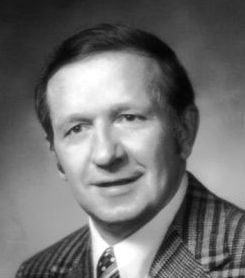 (Photo courtesy of the Stankewitz family)
George didn't hire my first band, the No Left Turns, to play at the Pop House. But in the summer of 1968 he hired the band I formed after the No Left Turns broke up. We were called Volume One and had members from three great Beloit bands… the No Left Turns (Tony Mauhar and me), the Jaywalkers (Mike Mertes and R. Dean Herold), and the Marauders (Dick Armstrong). Joe Szokody also joined us. Personally, that night was one of the greatest thrills of my life… to be playing on the Pop House stage where I had heard so many great bands perform. We rocked!
The last time I saw George was in 1988 at the Beloit Catholic High School 20-year class reunion party. It was held at the Alumni House… the old Pop House. On the wall near the original entrance door was a bulletin board with several 8×10 promo photos of bands. When I walked in, George recognized me and made sure I saw the photo of the No Left Turns. What a guy! Unfortunately, George was only 67 years old when he died three years later in 1991.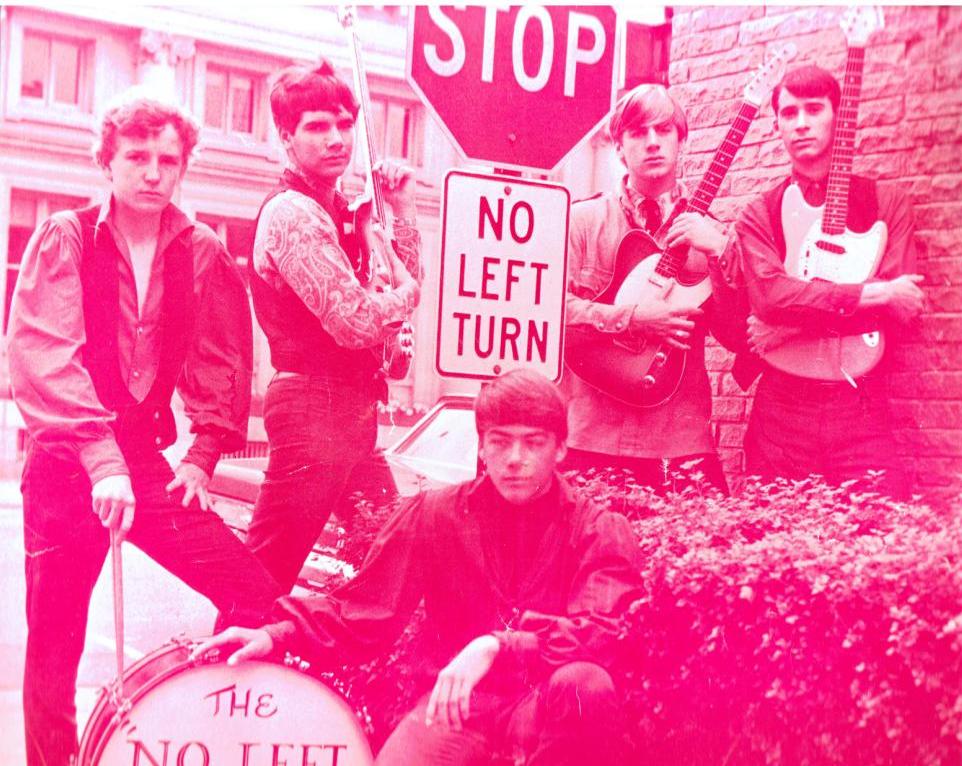 The No Left Turns
(L-R: Bruce Bartholomew, Joe Accardi, Jim Forrestal, Tony Mauhar, Mike Mealey)