08/06/08
Filed under:
General
Posted by: Joe @ 12:49 pm
By 1966 the Pop House was playing host to regional bands from all parts of the country. Due in large part to George's business relationship with Madison promoter Ken Adamany, Pop House members saw and heard many bands whose stars were just beginning to rise: the Buckinghams, the Rivieras, the Castaways, and many others.
Here are a couple of Adamany's entertainment lists from 1966. The top bands he represented that year are pictured on the first page. Just click on the image to view it in your browser…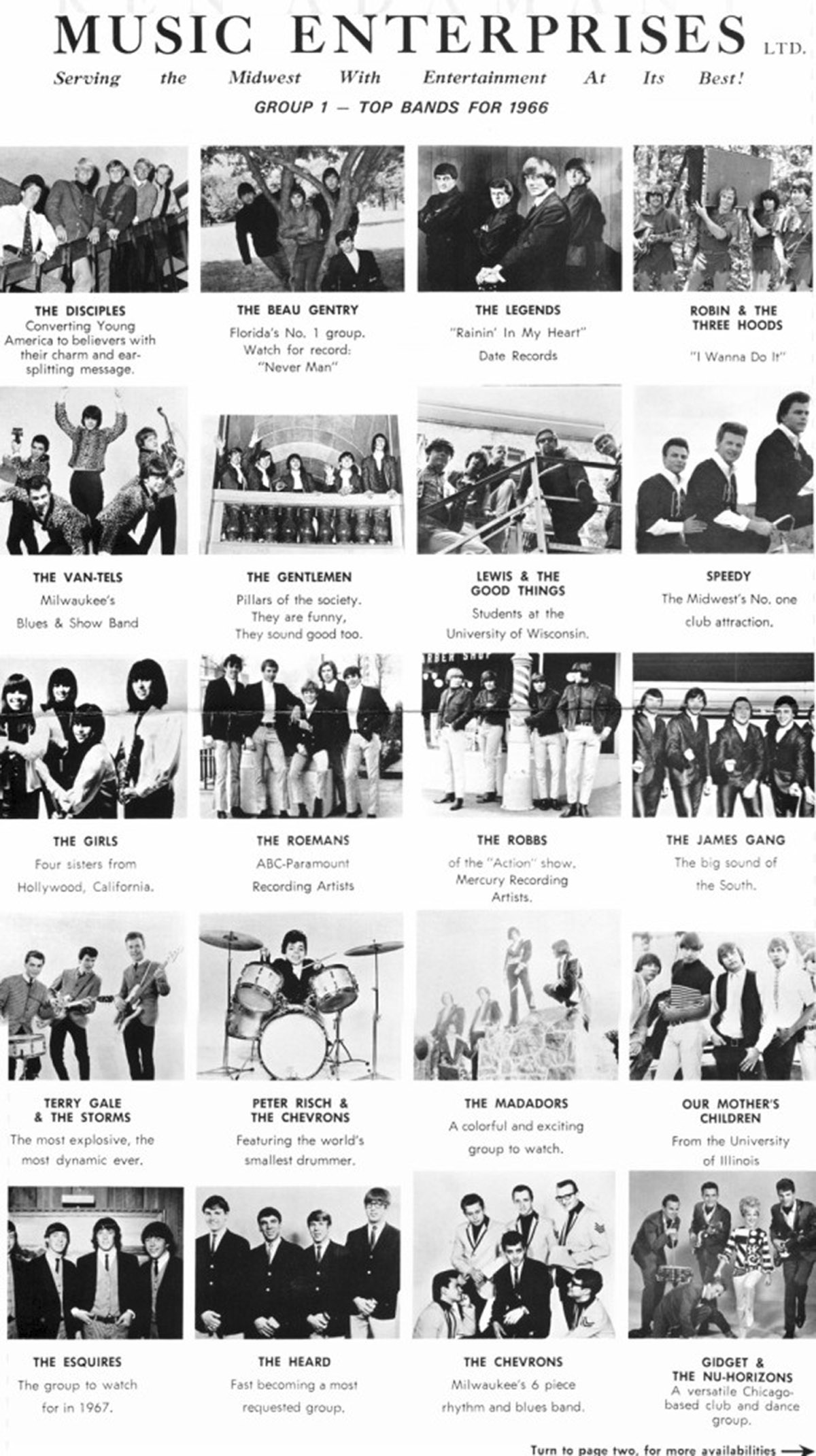 (Courtesy of Ken Adamany)
On the other side of the multi-photo poster was a printed list of more bands that were available early that year. How many of the bands do you recognize or remember seeing at the Pop House?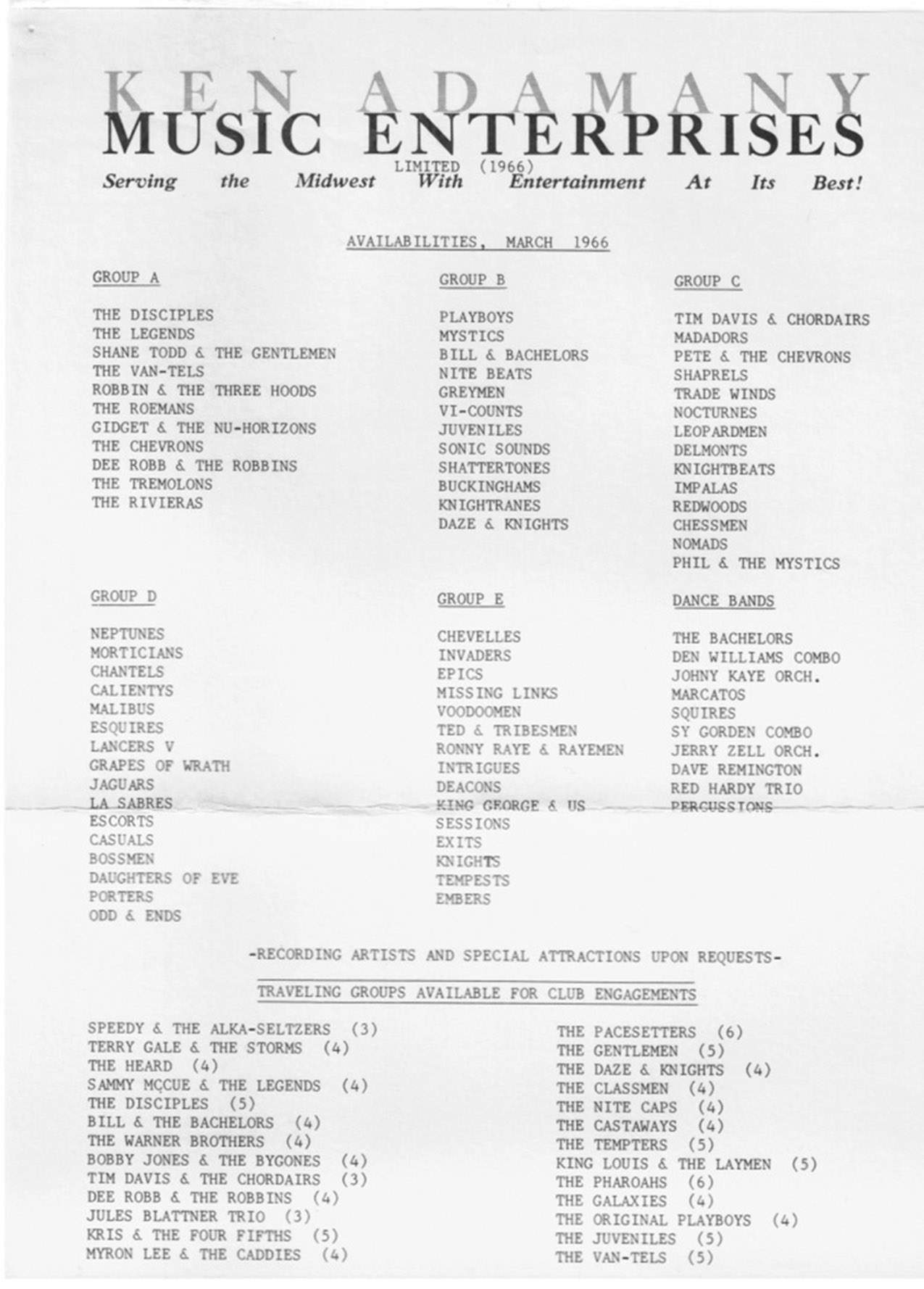 (Courtesy of Ken Adamany)