06/11/08
Filed under:
General
Posted by: Joe @ 7:51 am
I want to thank all of you who came to the book signings last Saturday at Turtle Creek Books and Suds O'Hanahan's. It was truly gratifying and humbling to see so many familiar faces. I hope you all had a good time. Thank you!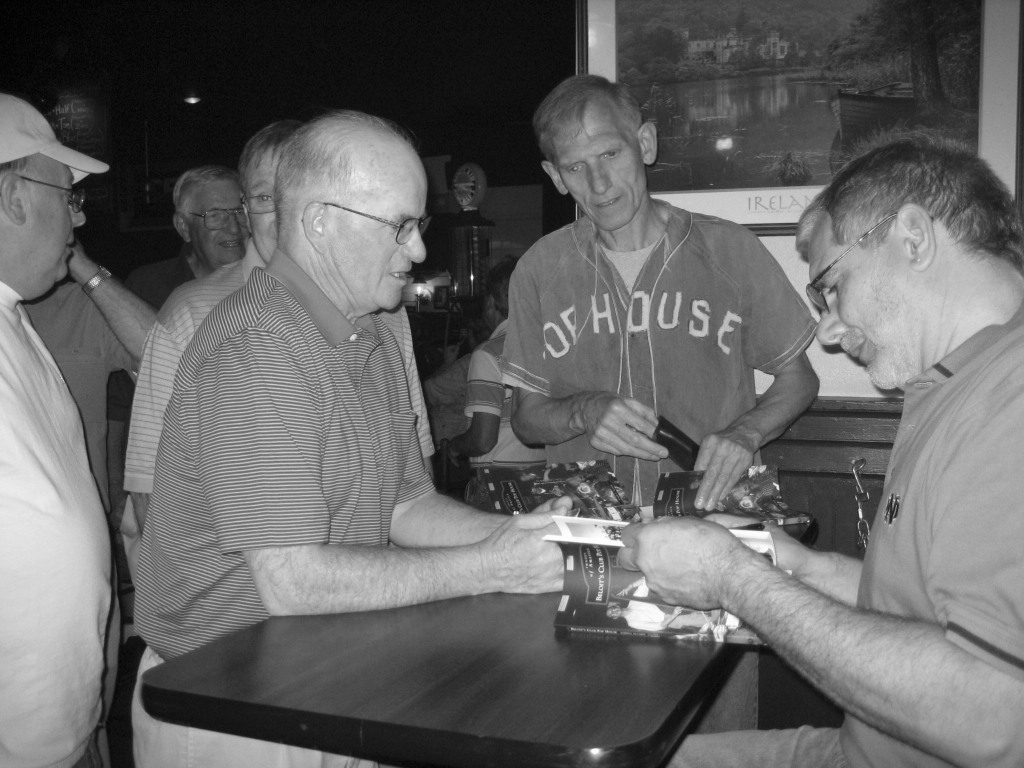 Mike Hutchinson of the Humpers softball team and Dave Luebke in the Pop House jersey had a good time.