09/19/07
Filed under:
General
Posted by: Joe @ 11:15 am
A big thanks to Kevin Schmale for getting a few folks together at The Mouse in Beloit last night for a Pop House reunion of sorts.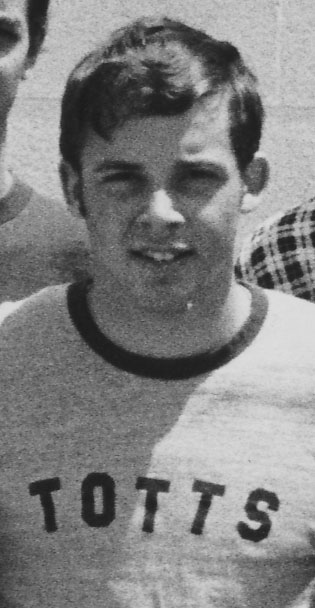 (Pop House Collection)
Also, special thanks to Tom Roehl for hosting and especially for acquiring many more photos for the book from Larry Stankewitz. Thanks to Dave Luebke for loaning me his Turkey Bowl scrapbook. Dave modeled his Pop House baseball jersey for us, but no one had a camera to capture the moment. Not to worry, though. Here he is wearing it in 196_? (That's Larry "Bear" Scott peering over his shoulder)…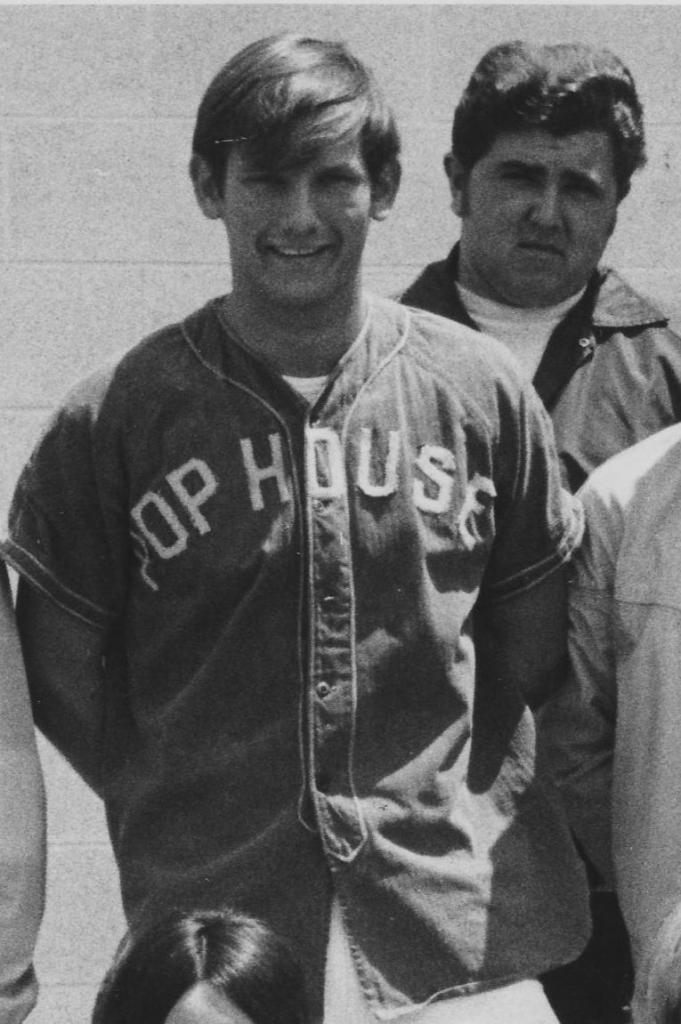 (Pop House Collection)
Thanks to Kevin and everyone who showed up to share stories, identify faces and events, reminisce, and have a good time – Jeff Hanaman, Art Case, Phyllis Goodwin, Bob Sulser, Judy Collins, Dave Hernandez, and everyone else (including spouses) whose names I have completely forgotten. In hindsight, I should have asked everyone to sign-in on a piece of notebook paper. Guess I got too caught up in the excitement of seeing some folks I hadn't seen in a long, long time.
I'll be sorting through many photos and posting a few on the blog as I continue working on this photographic history of our own "Happy Days."
Now… would someone please identify the dude standing to the left (right, as you're facing her) of chili queen Jenny Pargman in this picture? We all know George, of course, though it's hard to tell with that snazzy hat and vest on! :-) The band playing this night was The Esquires, December 1965. We've already established that it's not Bob Harrer… he was the 1962 Mardi Gras queen… really.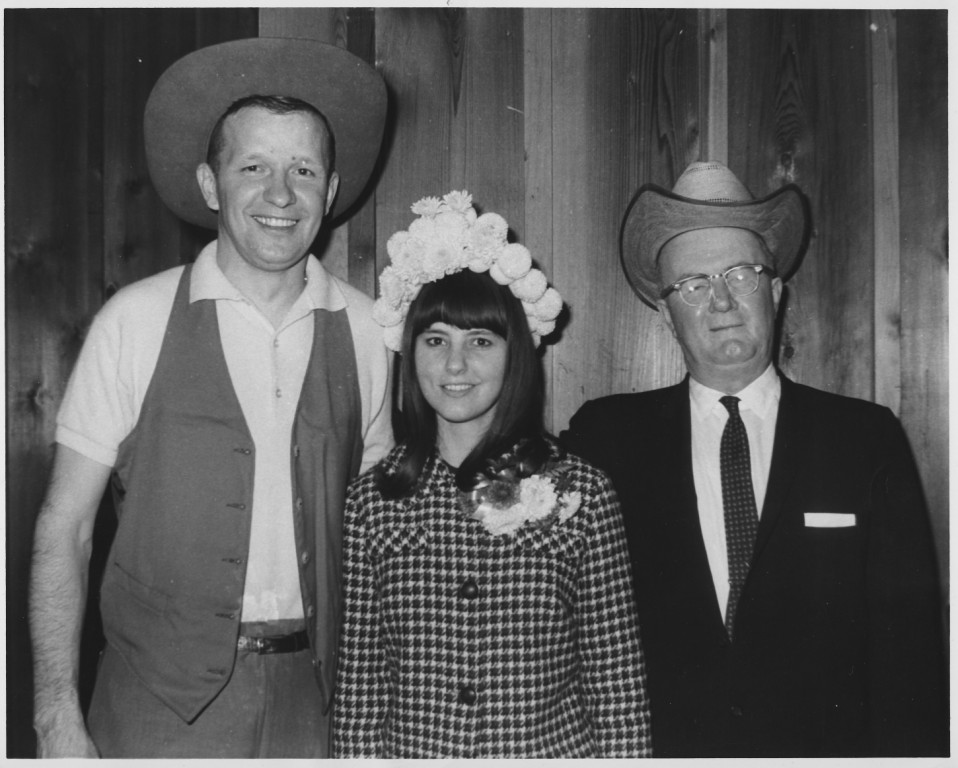 (Pop House Collection)
Also… who is this performer in the embroidered pants and riding boots? Looks like about 1961-62 on the patio stage.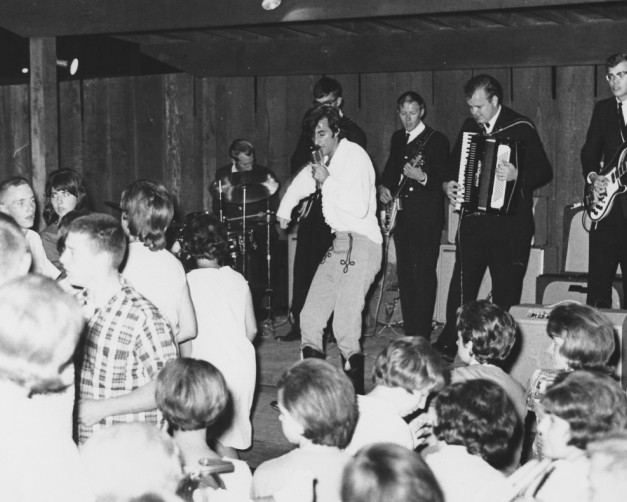 (Pop House Collection)