11/20/06
Filed under:
General
Posted by: Joe @ 9:07 pm
Another one of the great Midwest show bands, and a favorite at the Pop House, was The Fabulous Flippers whose home base was Lawrence, Kansas. Their music was rooted in rhythm and blues, placing them among the first "blue-eyed soul" bands to travel the club circuit in the mid-1960's. They recorded a number of singles on the Quill label. Perhaps their best known recording during that time was Harlem Shuffle b/w I Don't Want To Cry.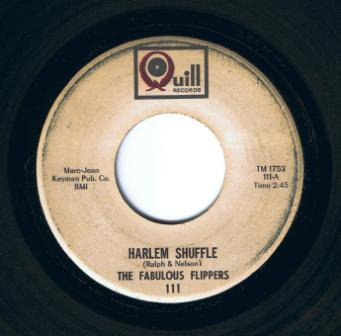 (Label courtesy of Dave Hernandez)
In 1970, they recorded an album entitled Something Tangible on Veritas Records which featured excerpts from their show-stopping "West Side Story Medley." The Flippers epitomized the successful combination of a "big sound" and a "big show," incorporating continual movement and dance steps during their sets. The Fabulous Flippers were inducted into the Iowa Music Hall of Fame in1998, and into the Nebraska Music Hall of Fame in 1999.
If you saw The Fabulous Flippers at the Pop House, leave a comment about your experience. If you can positively identify the band members in this photo, please let me know. They may include: Gary Claxton-sax, Terry Wierman-lead guitar, Jerry Tammen-drums, Dennis Fredrick-bass, Doug Crotty-sax, Danny Hein and Dennis Loewen-keyboards, guitars, and lead vocals.
***UPDATE*** I checked with author Tom Tourville (Iowa Rocked! The 1960s) who identified the Flippers in this photo as: Terry Wierman - guitar, Danny Hein - vocals, Dennis Lowen - keyboards, Dennis Fredricks - bass, Doug Crotte - trumpet, Jerry Tammen - drums, Gary Claxton - sax. (Guess I was right.) Thanks, Tom.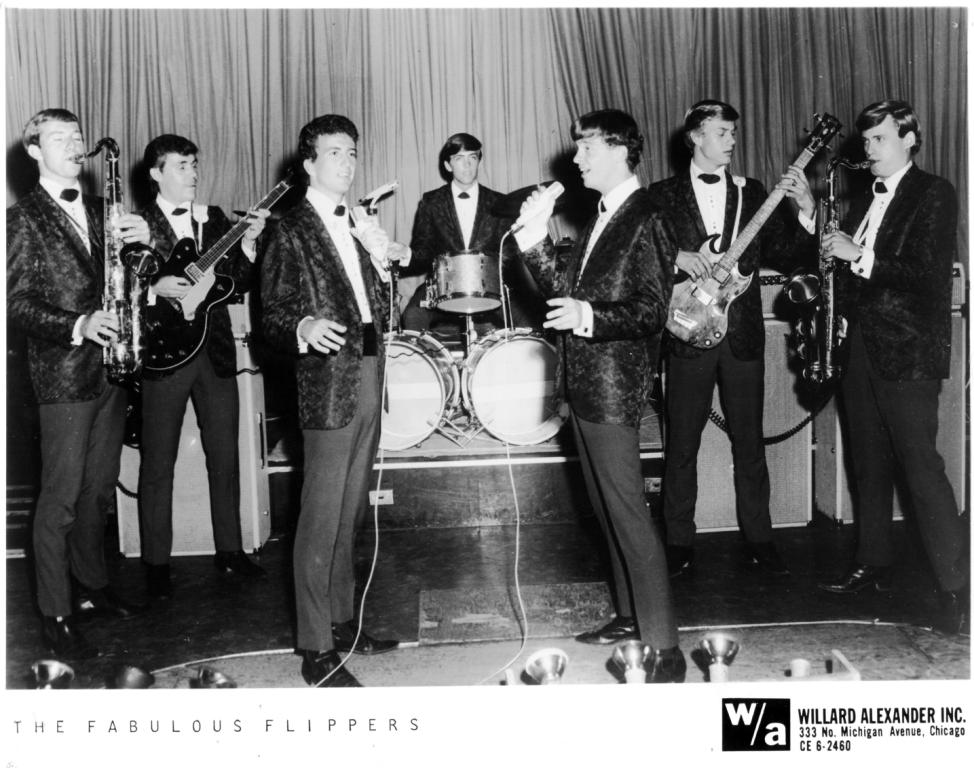 (Photo courtesy of Stankewitz family)