10/01/07
Filed under:
General
Posted by: Joe @ 12:05 pm
I need your help identifying this event.
I've discovered a few photos coming from different sources, but that are all of the same event. HOWEVER, THE EVENT WAS NOT HELD AT THE POP HOUSE. I've determined that the event took place at the Beloit Moose Club, probably in the mid-to-late 1950's.
The event involved the crowning of a young woman as shown in this photo.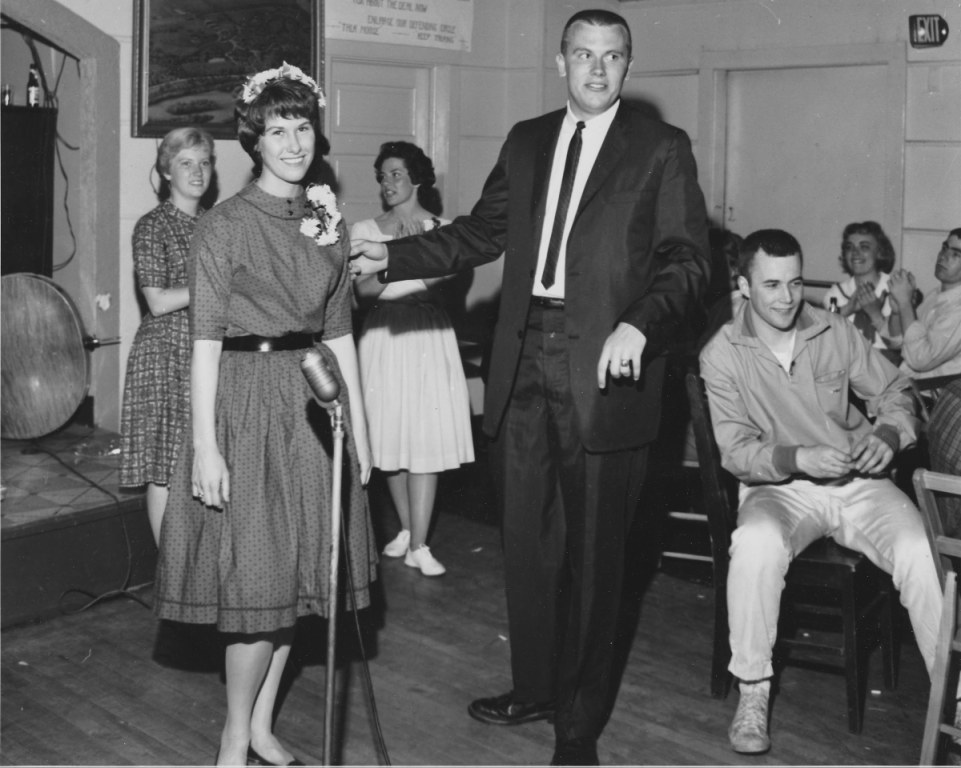 (Pop House Collection Photograph by Edwin Sweet)
A swing band, as seen in this photo, was playing on the Moose Club stage which was set back in an alcove under the moose head mount which can be partially seen.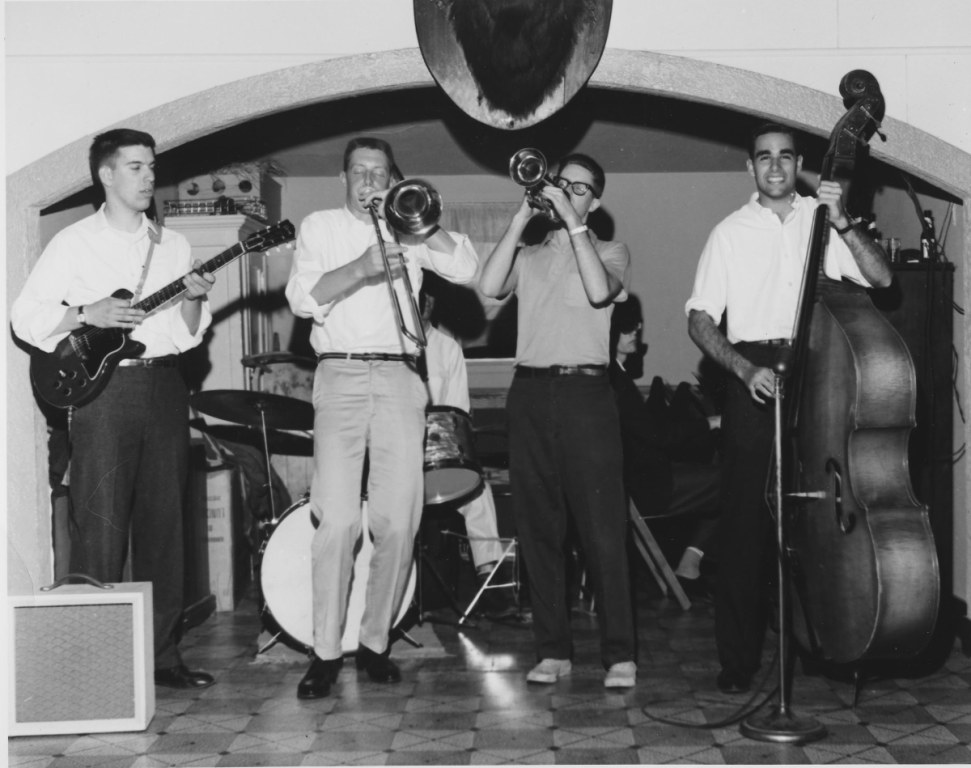 (Pop House Collection Photograph by Edwin Sweet)
There are other photos, all taken by photographer Edwin Sweet (as stamped on the back), that show both George and Vince as well as a number of other people (possibly Beloit College students) at this event. Alcohol was served as some photos show beer bottles and highball glasses on tables. Can you help me identify what the event is and what the Pop House connection is? Is it a Beloit College v. Pop House "post-Spring Olympics" event? Would there have been a "Queen" crowned? Or were some events held at the Moose club while Pop House remodeling was underway? These are all just guesses. If you know, please leave a comment. Thanks.
Comments Off