05/02/07
Filed under:
General
Posted by: Joe @ 8:23 pm
Over the past few weeks I've had the pleasure of meeting and talking with many individuals who have helped me locate photos, stories and memorabilia about the Club Pop House. I don't want to risk leaving anyone out by trying to name each of you… yet… you know who you are. I do thank all of you for your help thus far as I go forward with this project. Thank you!
Within the next week I hope to post another "Whoozdis?" photo gallery of Pop House events and people. I also hope to clear up any inaccuracies so far.
Thanks to Bob Harrer for providing me with a couple of photos, a few stories, and some very clean membership cards that barely made it through the washing machine…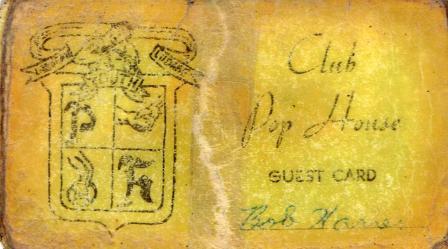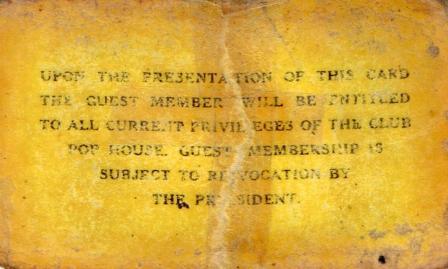 (Slightly laundered membership card courtesy of Bob Harrer)